Carpet Cleaning in Atlanta, Georgia
Looking for a carpet cleaner in Atlanta?
When your carpet starts looking dingy, call Atlanta's carpet cleaning professionals at K&D Carpet & Cleaning Services: (470) 381-3031. Our certified Georgia carpet cleaners are trained to determine the best carpet cleaning product and cleaning method for all types of carpeting.
We have been in the carpet cleaning business for more than 19 years, serving residential and commercial clients in DeKalb County, GA.
Atlanta, GA carpet cleaning.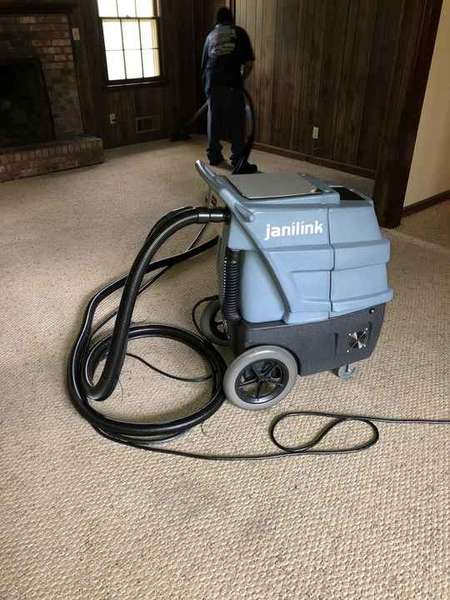 For a difference you can see, K&D Carpet & Cleaning Services's carpet cleaning experts use a highly effective hot water extraction process to get your Atlanta carpet clean.
We clean all types of carpet in Atlanta, including: Berber, plush, shag, sculptured, textured, and low pile.
Our portable equipment allows us to provide our DeKalb County carpet cleaning service for automobiles, recreational vehicles, and even boats.
For the best carpet cleaning in Atlanta, call (470) 381-3031. Providing quality carpet cleaning Atlanta, Georgia clients have counted on since 2000.
---
Call for FREE Carpet Cleaning Quote
---
WHAT CUSTOMERS ARE SAYING:
5★★★★★ - "Super clean, very professional and easy to work with!"

Jo in Atlanta, GA

2019-08-26

5★★★★★ - "K&D Carpet Cleaning is my go-to company for carpet cleaning and full detail house cleaning services. The customer service and professionalism are great! I had a home that had been vacant for months and needed an extreme deep cleaning. I reached out to several cleaning services including Molly Maids who all declined to provide services. When I reached out to K&D Cleaning they immediately came out to assess the home and we scheduled an appointment for them to clean within a couple of days. They were extremely thorough and meticulous and the home was ready for move-in immediately after. I highly recommend K&D Carpet Cleaning for all of you residential and commercial cleaning needs."

Anonymous in Atlanta, GA

2019-08-21

5★★★★★ - "I recently purchased a car from an auto dealer and I needed the seats cleaned very thoroughly. Lawrence came on time with a great and professional attitude and went above and beyond. The interior of the car looked brand new once he was done, I was so impressed. My family will definitely be calling this company for our next carper cleaning needs. Thank you!"

Cynthia in Atlanta, GA

2019-07-29

5★★★★★ - "The carpet cleaning was a wonderful experience! The prices for the carpet and upholstery were great as well. Will definitely recommend them for a job well done!"

Nya in Atlanta, GA

2018-10-15

5★★★★★ - "They came out and cleaned the carpets at our radio station, did the best job I have ever seen! Very professional, we will be using them again and recommending them on our station!!!"

Steve in Atlanta, GA

2018-08-20

5★★★★★ - "I am extremely impressed with the service I received. My carpet was restored beyond my expectations and the gentleman who cleaned my carpet was very professional. I've already referred K&D to my family and friends."

Venus in Atlanta, GA

2018-05-14

5★★★★★

Tinna in Atlanta, GA

2018-05-11

5★★★★★ - "I absolutely love this company. I would recommend them to anyone. Every since i started using them i have not looked away. They are very precise and detailed. I am definitely going to keep using this svc."

Shakeya in Atlanta, GA

2018-05-11

5★★★★★ - "Amazing and to the T"

Zachary in Atlanta, GA

2018-05-11

5★★★★★ - "I received a text prior to them arriving on site. They were professional and efficient. I loved how wonderful my furniture look!"

LEK in Atlanta, GA

2019-08-21

5★★★★★ - "Excellent customer service!"

Joci J in Atlanta, GA

2019-04-22

5★★★★★ - "Truly professional and reasonably priced. Thorough and very friendly and personable"

Russell in Atlanta, GA

2019-03-14

5★★★★★ - "Excellent service! Quality work and also quick. I highly recommend!"

Deandre in Atlanta, GA

2018-05-14

5★★★★★ - "This is a great company."

Keith in Atlanta, GA

2018-05-14

5★★★★★ - "Top notch professionalism and quality work"

Hosea Martin in Atlanta, GA

2018-05-14

5★★★★★ - "Very Nice and Professional. Got the job done very well. Will definitely call for more services!"

Jesse in Atlanta, GA

2018-05-11

5★★★★★

Tammy Benton in Atlanta, GA

2018-05-11

5★★★★★ - "K&D worked a miracle on my carpet stains, very good work and super friendly! Definitely will hire a this company again."

Homeowner in Atlanta, GA

2018-05-11

5★★★★★ - "Lawrence did an amazing job with my carpets! Just moved into a new place and wanted to make sure that they were cleaned properly before moving my stuff in and they did not fail to satisfy! Will definitely be calling again the next time when I feel that this carpet is filthy!"

m.shelton

2019-06-26

5★★★★★ - "They did a great job cleaning and disinfecting a basement carpet. They were prompt, professional and reasonably priced."

Anonymous

2019-05-24

5★★★★★ - "KD Carpet Cleaning was very professional and courteous. He wanted to make sure we were completely satisfied and followed up days later to ensure we were pleased and we were. Highly recommend them!"

Anonymous in Stone Mountain, GA

2019-03-14

5★★★★★ - "Great experience...great customer service"

Homeowner

2019-03-06

5★★★★★ - "K&D Carpet Cleaning was very professional, polite and patient. We received a call to let us know of their arrival. He was on time. It was done with perfection and in a timely manner which didn't take all day. We woke up to dry nice clean carpet and furniture. We will MOST definitely recommend K&D to anyone we know and most definitely back in our home. Thank K&D, y'all we're awesome!!!"

Mesha in Ellenwood, GA

2018-12-20

4★★★★☆ - "Lawrence was very professional, he cleaned my carpet very good, thank you, Lawrence."

Anonymous in Jonesboro, GA

2018-08-13

5★★★★★ - "I have very light colored carpet which had not been cleaned in over a year. Needless to say, with four people living in the house it was in desperate need of cleaning. After K&D Carpet and Cleaning Services came in and worked their magic, the carpet looks practically brand new. The customer service and professionalism was fantastic. I will definitely be a repeat customer."

Anonymous, Carpet Cleaning

2018-06-07

5★★★★★ - "Had an amazing experience. Staff was extremely professional. Service that was provided was well done"

Homeowner in Atlanta, GA

2018-05-11

5★★★★★ - "Definitely will hire a this company again."

Ashley W. in Atlanta, GA

2018-05-11

5★★★★★ - "Very professional & got everything clean & fresh !!! Highly recommend! !!!"

Tifinie Mathews in Lithonia, GA

2018-05-11

5★★★★★ - "Very knowledgeable in the services offered and customer service is top notch"

Jackie B. in Tucker, GA

2018-05-11

5★★★★★ - "Having moved into a home, we needed lining of cabinets & cleaning of baseboards. This was not a big job, but we weren't able to do it. K & D completed the job timely &
professionally. We'll certainly use them for future services. Very satisfied."

Teresa D.

2019-08-21

5★★★★★ - "Lawrence did a very good job on the kitchen and bathrooms floors.
He was on time and gave us a good price."

Anonymous

2019-08-21

5★★★★★ - "Great communication. Friendly. Professional. Reliable. Excellent job!
Thank you, Lawrence."

Mike K. in East Point, GA

2019-07-08

5★★★★★ - "We have a cat at home and we had some issues with cat pee in 2 of the rooms in our house. As everyone knows, that smell is very hard to lift as it's bery strong. I found this company online and decided to give it a try. I happy to say I made the right decision as Lawrence was VERY profesional and friendly! He was able to clean and get that nasty odor out and he also made sure we were happy and satisfied before he left! I would 100% recommend this company and I would 100% use their services again. Thank you so much Lawrence!"

Valerie K. in Buford, GA

2019-04-12

5★★★★★ - "I received a phone call an hour prior to arrival letting me know they are on the way. When he arrived he was very professional. My sofa was a challenge to clean with spots to remove, he wasn't phased and kept at it until they were removed. I actually had to ask him to stop cleaning the sofa because I was completely satisfied. When it dried, it looked brand new. Mind you the quote I was given was sight unseen and it didn't change based on the tough stains. I would highly recommend his services, very professional and attention to detail."

Anonymous in Peachtree City, GA

2019-03-25

5★★★★★ - "Excellent professional service and went the extra mile."

Anonymous

2019-01-29

5★★★★★ - "I think Kendrick did a great job! Our floor was really nasty from the previous tenants. He bought the floor back to life."

Anonymous in Douglasville, GA

2018-12-17

5★★★★★ - "Good thorough cleaning."

Anonymous in Covington, GA

2018-12-17

5★★★★★ - "I hired K&D to clean my furniture at my commercial building and he also cleaned my car interior. Both times he did an excellent job. They're professional, on time, and have spectacular work."

Cassie in McDonough, GA

2018-10-16

5★★★★★ - "Service was excellent, will use him again"

Anonymous

2018-08-15

5★★★★★ - "Awesome Job!! K&D Carpet Cleaning Services is truly the best I've experienced in quite some time."

Anonymous in Riverdale, GA

2018-08-13

5★★★★★ - "I was pleased with the service I received."

Bev in Lithonia, GA

2018-05-21

5★★★★★ - "I love it!!!! Best company around!!!! I recommend everybody!!! Try them and you will love it"

Faatimah in Conyers, GA

2018-05-14

5★★★★★ - "What a great job. So progessional."

Anonymous

2018-05-14

5★★★★★ - "Great service!"

Danielle in Atlanta, GA

2018-05-11

5★★★★★ - "I was very pleased with the job. Great job. I will never used anyone else."

Msgee in Conyers, GA

2018-05-11

5★★★★★ - "Great"

Lewis Yeaden in Loganville, GA

2018-05-11

5★★★★★ - "Kd carpet did a great job on cleaning my carpet and upholstery!"

Cherri

2018-05-11

5★★★★★ - "Amazing job on my hardwood floors, the service was amazing, very professional. Will use K&D again for sure."

Matt

2018-05-11

5★★★★★ - "Wow this company is amazing and does great work they have my carpet looking brand new - thanks guys!!!"

Mica N. in Sandy Springs, GA

2018-05-11

5★★★★★ - "First of all the crew was on time and professional. I had everything that was asked to do before arrival. My carpet looked like I had gotten new carpet.
I highly recommend kd carpet cleaning service."

Antoinette Cooper in Morrow, GA

2018-05-11
---
Call for FREE Carpet Cleaning Quote
---